Rat BDNF protein, His tag
Référence GTX00367-pro-10ug
Conditionnement : 10ug
Contactez votre distributeur local :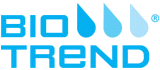 Téléphone : +1 850 650 7790



| | |
| --- | --- |
| Application | Functional Assay |
| Species | Rat |
| Package | 10 μg |

Datasheet File
APPLICATION
Application Note
Brain-derived neurotrophic factor, also known as BDNF is a member of the neurotrophin family of growth factors, which are related to the canonical Nerve Growth Factor. BDNF acts on certain neurons of the central nervous system and the peripheral nervous system, helping to support the survival of existing neurons, and encourage the growth and differentiation of new neurons and synapses. Besides, Amyloid Precursor Protein (APP) has been identified as an interactor of BDNF, thus a binding ELISA assay was conducted to detect the interaction of recombinant rat BDNF and recombinant rat APP. Briefly, BDNF were diluted serially in PBS, with 0.01% BSA (pH 7.4). Duplicate samples of 100 μl were then transferred to APP-coated microtiter wells and incubated for 2h at 37ºC. Wells were washed with PBST and incubated for 1h with anti-BDNF pAb, then aspirated and washed 3 times. After incubation with HRP labelled secondary antibody, wells were aspirated and washed 3 times. With the addition of substrate solution, wells were incubated 15-25 minutes at 37ºC. Finally, add 50 μl stop solution to the wells and read at 450nm immediately. The binding activity of BDNF and APP was in a dose dependent manner.
Observed MW
17 kDa.
PROPERTIES
Form
Lyophilized powder
Buffer
Reconstitute with 20mM Tris (pH8.0) and 150mM NaCl (pH8.0) to 0.1-1.0mg/ml. Do not vortex. Lyophilized from 20mM Tris (pH8.0), 150mM NaCl, 1mM EDTA, 1mM DTT, 0.01% SKL, 5% Trehalose.
Preservative
ProClin 300
Storage
For short-term storage (1-2 weeks), store at 4ºC. For long-term storage, store at -20ºC or below. After reconstitution, keep as concentrated solution. Avoid freeze-thaw cycles.
Region/Sequence
N-terminal His-Tag; Asn117~Gly248 (NP_001257559.1)
Expression System
E. coli
Purity
> 97%
Endotoxin
< 1 EU/μg
Conjugation
Unconjugated

Note
For laboratory use only. Not for any clinical, therapeutic, or diagnostic use in humans or animals. Not for animal or human consumption.
TARGET
Synonyms
brain-derived neurotrophic factor
Background
plays a role in the development of hippocampal long term potentiation; involved in regulation of synaptic plasticity [RGD, Feb 2006]
Database
DATA IMAGES
GTX00367-pro Functional Assay Image

Functional ELISA analysis of GTX00367-pro Rat BDNF protein which can bind immobilized APP protein.
GTX00367-pro Image

SDS-PAGE analysis of GTX00367-pro Rat BDNF protein.
GTX00367-pro Image

WB analysis of GTX00367-pro Rat BDNF protein.
REVIEW