Allium sativum Lectin (ASA) - Pure
Référence 21510970-1
Conditionnement : 5mg
Contactez votre distributeur local :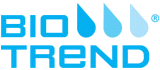 Téléphone : +1 850 650 7790
Description
Allium sativum lectin (ASA) is isolated from garlic and purified with affinity chromatography. It is a dimer of two subunits. ASA binds to a number of α1-2-linked mannose residues. The lectin recognizes internal mannose and binds to the core pentasaccharide of N-linked glycans. In addition, the removal of sialic acids enhances binding activity. ASA has shown antiproliferative and apoptosis-inducing activity, making it a relative subject in cancer research. This product comes in a lyophilized form and is stable for more than three years when stored below -20°C.
Specifications:
• Source: Allium sativum (Garlic)
• Activity: Agglutinates rabbit but not human erythrocytes.
• Carbohydrate Specificity: Mannose
• Inhibitory Carbohydrate: α(1,3)-Linked Mannosyl Units
• Mitogenic Activity: Yes
• Divalent Ions Required: None
Storage and Stability:
Store frozen at -20°C in amber vials or covered with foil in appropriate aliquot sizes. Avoid freeze thaw cycles. Can be stored at 2-8°C for short term use.
Application
Blotting, Glycobiology, Immunocytochemistry, Mitogenic Stimulation
References
Ghosh, P., Sen, S., Chakraborty, J., & Das, S. (2016). Monitoring the efficacy of mutated Allium sativum leaf lectin in transgenic rice against Rhizoctonia solani. BMC biotechnology, 16, 24. https://doi.org/10.1186/s12896-016-0246-0

Kumar, S., Jitendra, K., Singh, K., Kapoor, V., Sinha, M., Xess, I., Das, S. N., Sharma, S., Singh, T. P., & Dey, S. (2015). Biological Properties and Characterization of ASL50 Protein from Aged Allium sativum Bulbs. Applied biochemistry and biotechnology, 176(7), "1927. https://doi.org/10.1007/s12010-015-1687-y
Properties
Abbreviation (Lectins Only):
Inhibitory Carbohydrate
α(1,3)-Linked Mannosyl Units