Maackia amurensis Lectin II (MAL II) (Biotin)
Référence M1061-15B-1mg
Conditionnement : 1mg
Contactez votre distributeur local :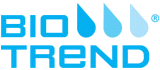 Téléphone : +1 850 650 7790
---
Grade
Molecular Biology Grade
Amur Maackia
Maackia amurensis lectin II (MAH) is the hemagglutinin isolectin from Maakia seeds. It is a glycoprotein consisting of four subunits. The molecular weight of the lectin is about 140,000 resolvable by SDS gel electrophoresis into two bands of 34,000 and 36,000D. The isoelectric point of this lectin is about pH 4.7 but demonstrates some charge heterogeneity.
Although the specificity of this lectin is not well defined, MAL II appears to bind only particular carbohydrate structures that contain sialic acid. Unlike SNA which seems to prefer structures with (a-2,6) linked sialic acid, MAL II appears to bind sialic acid in an (a-2,3) linkage. While fetuin is a poor inhibitor, glycophorin is a very potent inhibitor of MAL II binding. Tissue staining patterns are also very different among MAL I, SNA and MAL II. This biotinylated lectin conjugate is prepared from affinity-purified lectin and is optimally labeled with biotin. Essentially free of inactive lectin conjugate and containing no free biotin, this biotinylated lectin provides an ideal intermediate for examining glycoconjugates using the Biotin-Avidin System. First the biotin-labeled lectin is added, followed by an ABC Reagent, Avidin D conjugate, or streptavidin derivative. Another possible application is in the isolation of lymphokines and other products of mitogenic stimulation.

---
Applications:
Suitable for use in ELISA, Western Blot and Histochemistry. Other applications not tested.

---
Recommended Dilution:
Optimal dilutions to be determined by the researcher.

---
Inhibitor:
Human glycophorin

---
Sugar Specificity:
Sialic Acid

---
Storage and Stability:
May be stored at 4°C for short-term only. Aliquot to avoid repeated freezing and thawing. Store at -20°C. Aliquots are stable for 6 months after receipt. For maximum recovery of product, centrifuge the original vial after thawing and prior to removing the cap.

---
---
Form
Supplied as a liquid in 10mM HEPES, pH 7.5, 0.15M sodium chloride, 0.08% sodium azide. Labeled with Biotin.
---
---
Important Note
This product as supplied is intended for research use only, not for use in human, therapeutic or diagnostic applications without the expressed written authorization of United States Biological.
---