Phaseolus vulgaris (PHA-E)
Référence 518629-10mg
Conditionnement : 10mg
Contactez votre distributeur local :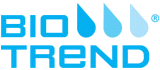 Téléphone : +1 850 650 7790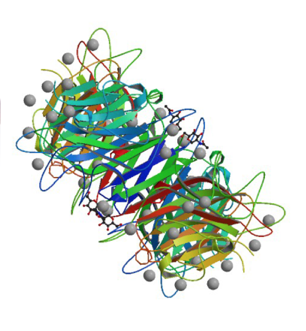 ---
PHA-E
Affinity purified Phaseolus vulgaris lectin (PHA-E) is tetrameric glycoprotein and responsible for the erythroagglutinating properties of the PHA fraction. It has a carbohydrate specificity towards oligosaccharides and elutes with bovine thyroglobulin or acetic acid. PHA-E will bind to both human erythrocytes and lymphocytes, with a specificity towards blood group A (-SA). There are five times more PHA-E receptors on normal human lymphocytes than there are on erythrocytes. The crystal structure of a ligand-free PHA-E has a typical legume lectin fold characterized by two anti-parallel β-sheets and two short alpha-helices, and contains one GlcNAc residue of the N-linked glycan. Asparagine linked erythrocytes glycopeptide is an inhibitor of PHA-E induced agglutination and mitogenicity, and becomes inactive if treated with β-galactosidase. PHA-E binds di-galactosylated and bisected N-glycan. This lectin is widely used as a biochemical tool for detecting bisecting GlcNAc- and Gal-bearing glycoproteins.

---
---
Blood Specificity:
A (-SA)

---
Sugar Specificity:
Complex N-Glycans

---
Inhibitory Carbohydrate:
Bovine Thyroglobulin, Acetic Acid

---
---
Storage and Stability:
Lyophilized powder may be stored at -20°C. Stable for 12 months after receipt at -20°C. Reconstitute with sterile buffer or ddH2O. Aliquot to avoid repeated freezing and thawing. Store at -20°C. Reconstituted product is stable for 6 months at -20°C. For maximum recovery of product, centrifuge the original vial after thawing and prior to removing the cap. Further dilutions can be made in assay buffer.

---
---
---
Form
Supplied as a lyophilized powder.
---
---
Important Note
This product as supplied is intended for research use only, not for use in human, therapeutic or diagnostic applications without the expressed written authorization of United States Biological.
---